NEWS FLASH:
August 17th Koal finished his Champion title
with a 3 point major! 11 months after
he began being shown.
He has only been shown 15 times!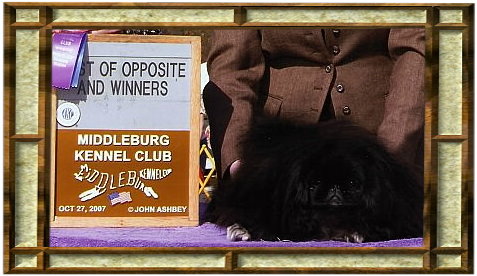 *At first show,Koal took BOS for his fist points at Middleburk,KC. in VA.
***** NEWS FLASH ***** As of June 28th, 2008 Koal picked up a 4 point major in MD! NEWS FLASH!! July 3rd at Catoctin Kennel Club Koal took BOB for a 3 point major. He has 13 points and both majors! Almost a Champion!
*Koal turned 6 months old on the 25th of September 2007. We are anxious to get him in the ring! His personality is as great as his looks!*
Koal at 11 months
*Koal at 6 months 09/21/07*