" Beijing " was the 7th Pekingese to be awarded the Grand Champion title by AKC. Since the new title was introduced by AKC May 12, 2010.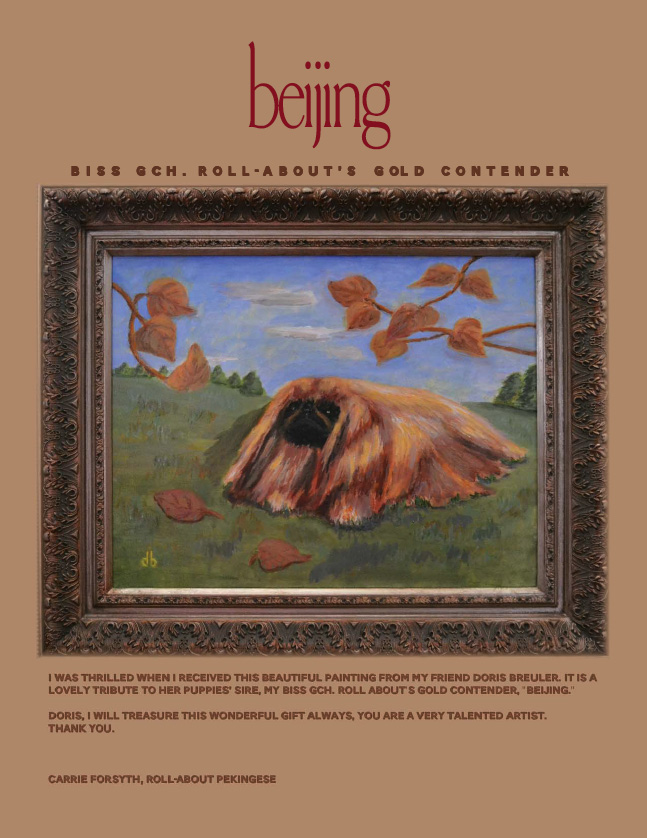 Click here for a breif look at Beijing's success in 2010.
Click here to get your own doggie cake for your baby! No Corn or junk. With or with out wheat flour. Shipped when you need it. Also offering cookies and cupcakes! Making your babies b-day priceless!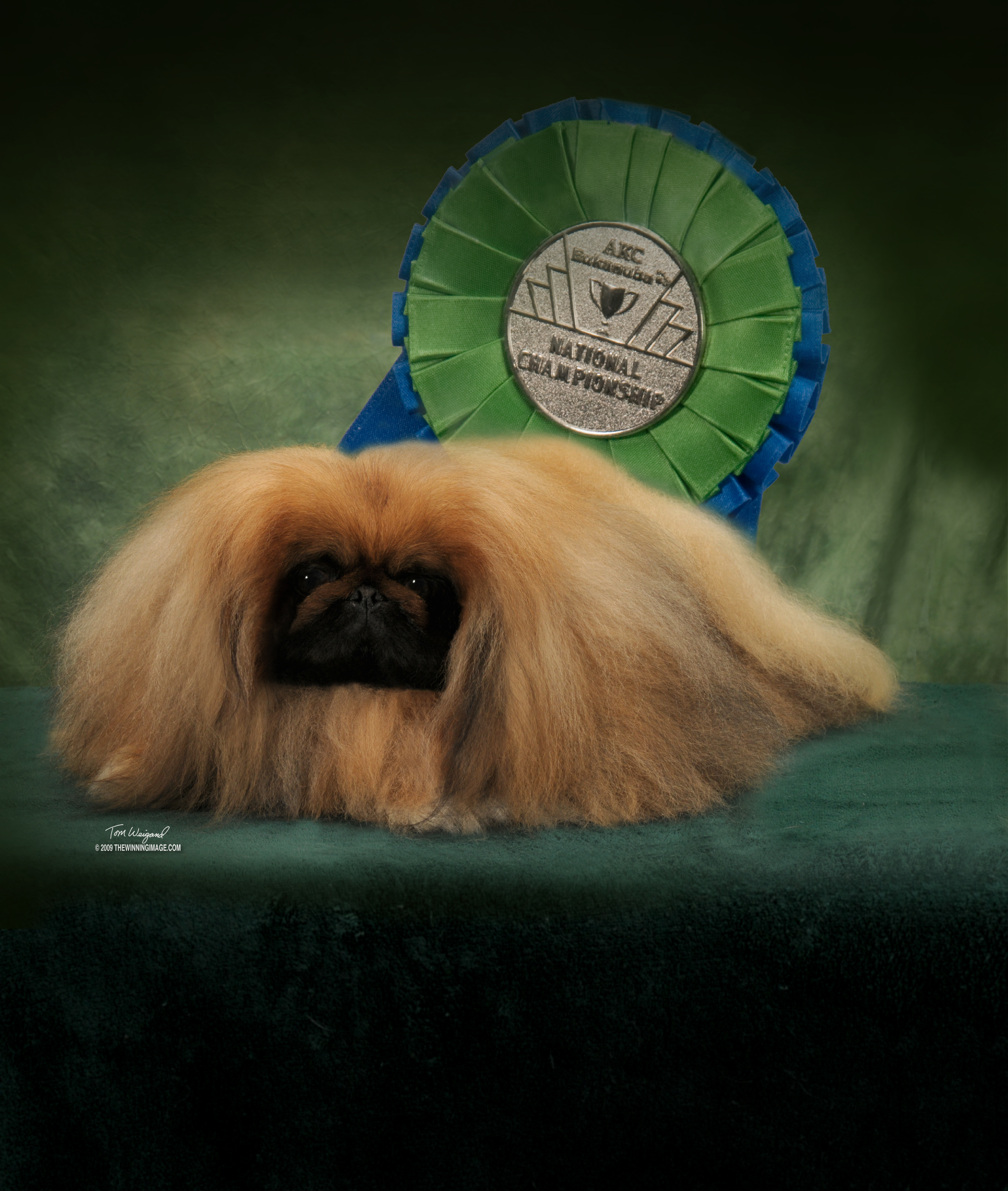 Thank You for this Group 1 Mr. Don Sutton!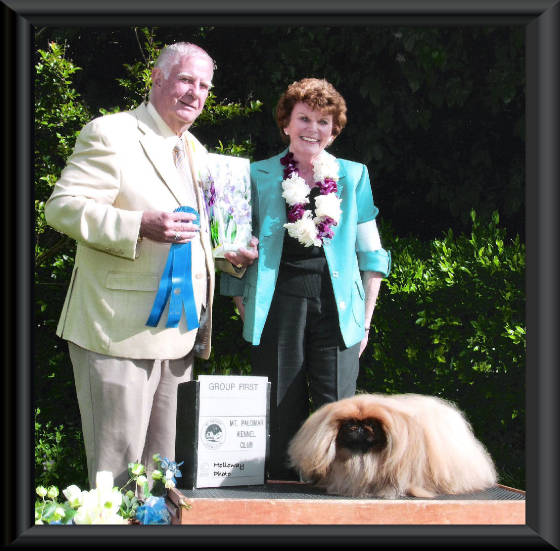 Thank You Dr. Steave Keating!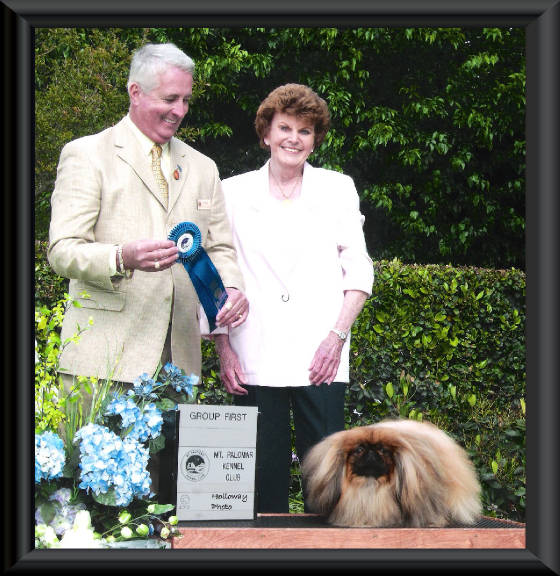 ****** BISS **** Pacific Coast Pekingese Club 1/21/10 Thank you Mr. Harris
*****1/22/10 BOB / Group 4 Thank you Mr. Vice
*** Flash*** Beijing took BOB all 4 days in Indio CA and went on to a Group 4 1/10/10! Go Beijing.
To keep up with Beijing wins click the link below.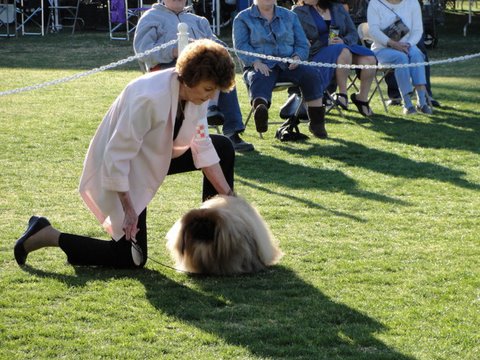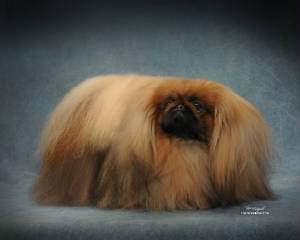 ***** News Flash Beijing received an Award Of Excellence at the AKC Eukanuba dog show December 12th 2009! I would like to thank his handler Jackie Ragland and the esteemed JUDGE: Mr. Fred C. Bassett for this wonderful honor!
For complete results and photos of the event please visit
http://www.AKC.Org
select the Eukanuba Long Beach show Dec 12, 2009.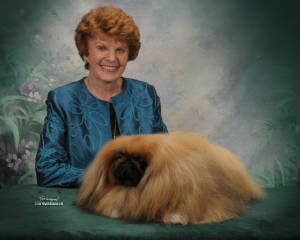 Introducing Roll-About's Gold Contender
"Beijing" Finished at 8 months of age with back to back BOB's. Expertly handled by David Fitzpatrick for his last 3 singles.
We extend a big thank you to David for his wonderful care!
He has passed prelim health tests of HEART, CERF and PATELLAS. Copies available upon request. He was 8 months old at the time of testing so it will be repeated at the proper age for each test.
I hope to special this " special guy." Look for him in 2010!
His parents are my CH. Lionheart Sweet Seduction and my CH. Forbidden City Gold Of Dejavu ROM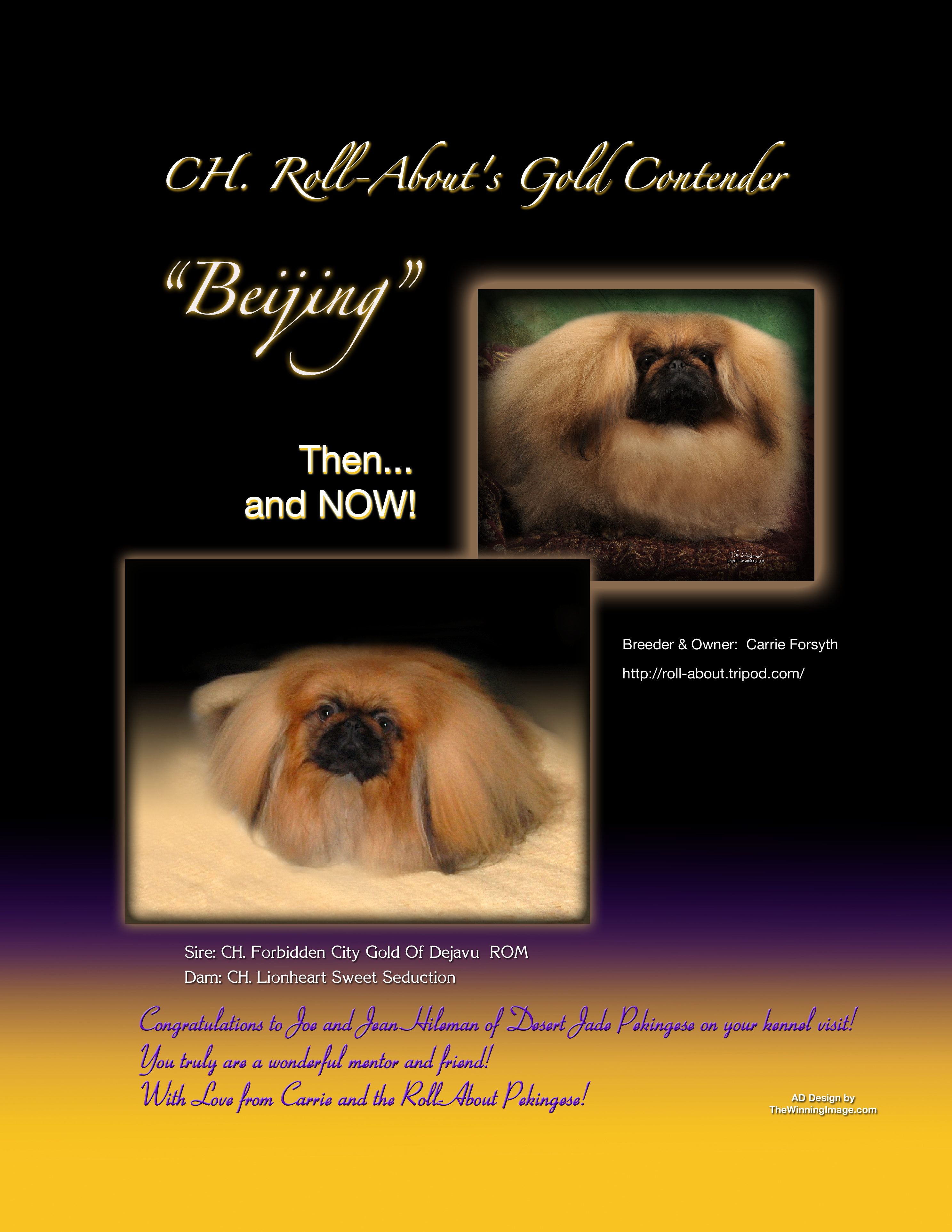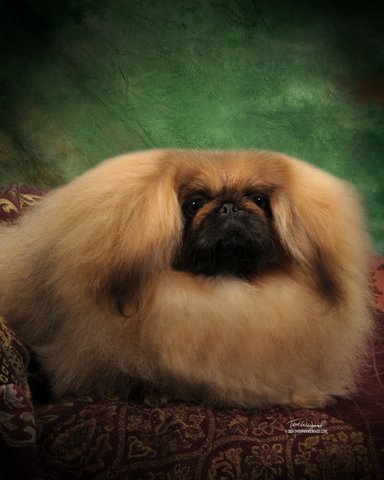 The above photo was taken by The Winning Image please click here to be directed to their site. They truly take " The Winning Image."
Thank You David for your Expert Handling!
Finished at 8 months of age!
Thank you Lisa for the lovely painting of Beijing
By: Lisa Curry, ESQ Http://LawForDogs.com