"Copyright 2004 Gail H. Forsythe, Artwork Courtesy B. McCarthy"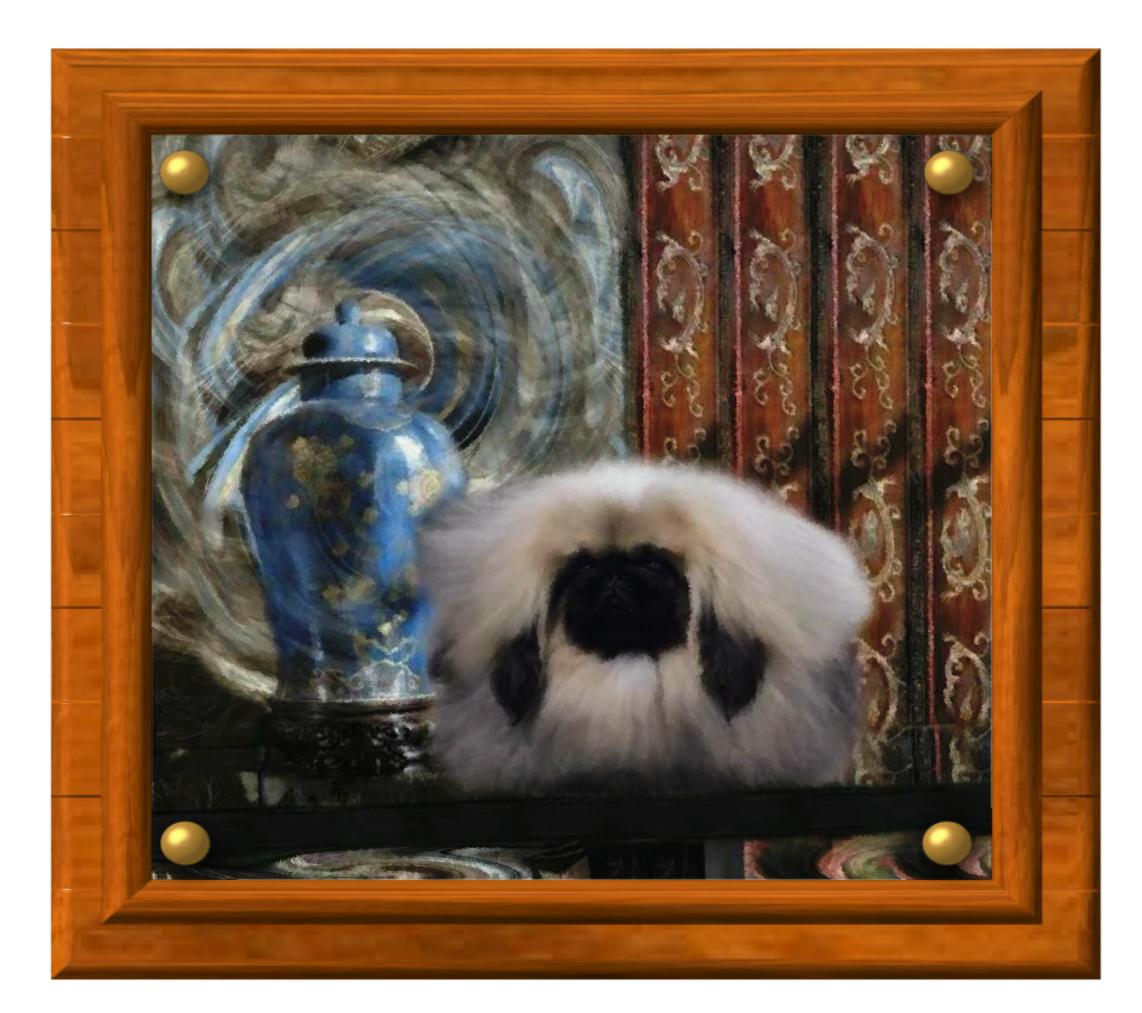 We are very proud of our lovely little girl! Her breeder is LionHeart Pekingese Dr. Gail Forsythe, Swiffer represents the exceptional breeding program she has.



"Swiffer " Finished her championship with a three point major owner handled 68 days after delivering her litter. You can view her litter at the stork report page. Wonderful bunch of 5 born December 28th, 2007
Gotta Have Squeek! I love toys the louder they squeek the better!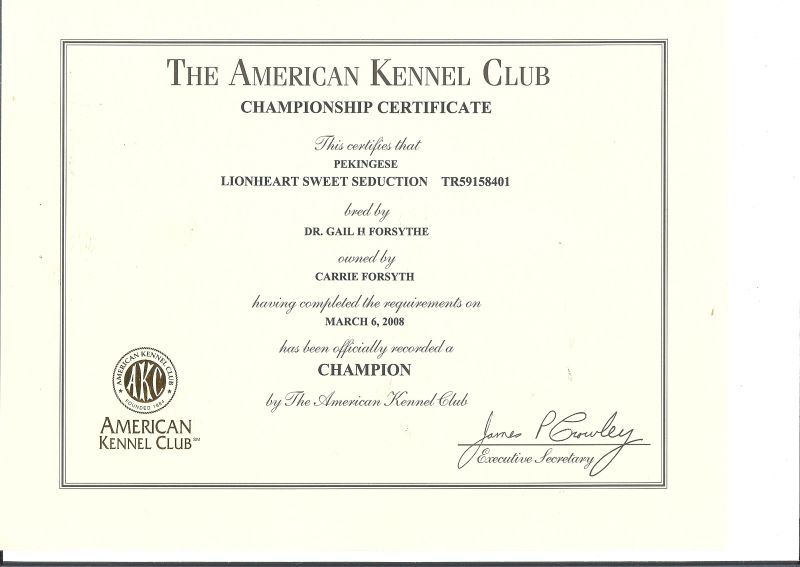 Swiffer and two sons from different litters.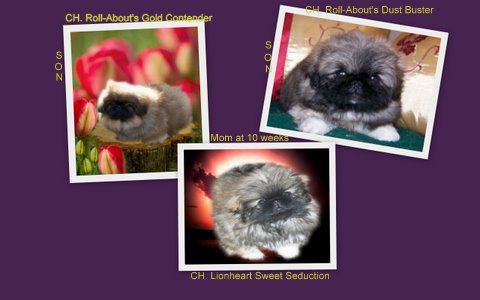 Picture of Mother only :Copyright 2004 Gail H. Forsythe, Artwork Courtesy B. McCarthy